WHERE TO EAT IN FLORENCE?
If you are looking for some good restaurants in Florence, we suggest you try the typical Tuscan cuisine at one of the best restaurants in FlorenceBoccanegra. In the historic centerof the city, in several steps away from one of the main sights Basilica di Santa Croceyou will find a Florence Italian restaurant Boccanegra.
Whether you have decided to have a casual dinner in Florence with your friends and family, or you are in search of a place where to meet your colleagues for a business lunch in Florence, you definitely should visit one of the top restaurants in Florence.
Boccanegra is divided into 3conceptional areas, each one of them with its unique and well-defined identity: an osteria, a wine cellar and a restaurant in Florence.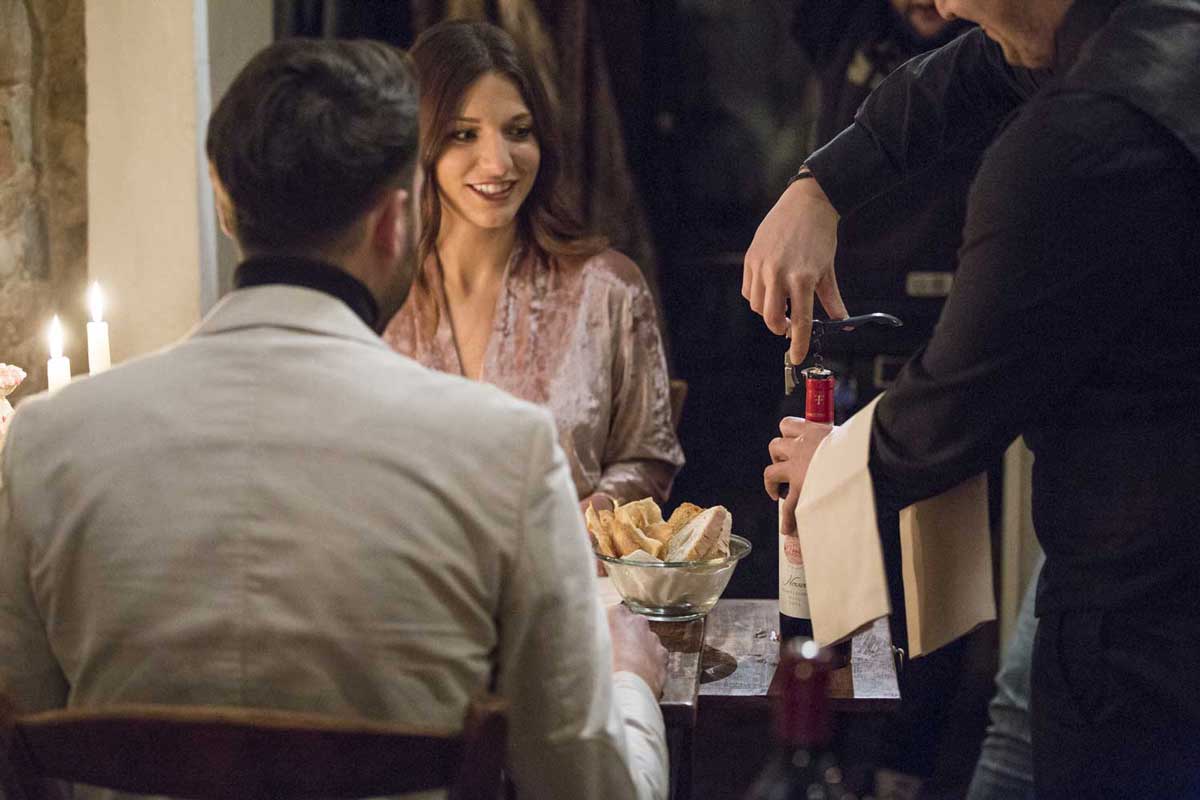 Classic, elegant and cozy restaurant with its candle lights, large paintings on the walls that reproduce the masterpieces of the ' 900s and traditional florence food and Tuscan wines make it a perfect place for some special occasion.
If you are asking yourself where to eat in Florencein a more informal and relaxed atmosphere and looking for some osteria o trattoria in Florence, Osteria Boccanegra with its antic stone walls and soft lights is the right place for you. Here you can have dinner in Florencewith friends and taste Tuscan specialties or a romantic dinner with your couple in the loft, an intimate zonein the corner of the osteria.
If you are in search of the best pizza in Florenceor some good Tuscan wines, ourwine cellar will definitely meet your needs. High or low pizza, with classic ingredients or "as you like it", prepared in front of youon the large wooden counter.
Have dinner
in a Florence restaurant Boccanegra. You will find us in the heart of the city on
the Ghibellina Street, in front of the Teatro Verdi.
Enjoy traditionalTuscan cuisine accompanied byaccurately selected wines from our wine cellar in an authentic atmosphere in one the best restaurants in Florence.
Click below and book your table directly on our website