Pizza
at BOCCANEGRA
Boccanegra is a Restaurant and Osteria, but our Pizza is famous in Florence among those who often come back for a casual dinner or with family and kids. Guests can have Pizza at the "Cantinetta", an informal and comfortable space. Here's how to we make it.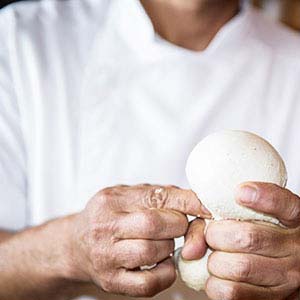 Mother Yeast
We use a soft mixture of stone ground flour and yeast that we rise for 48 hours: this is why our Pizza is so tasty and light.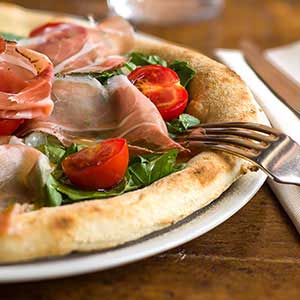 Neapolitan Pizza
From our oven pizzas come in the Neapolitan version, seasoned with high quality ingredients: fresh tomatoes, buffalo mozzarella and the ability of our pizza chefs.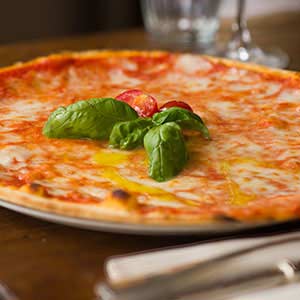 Florentine "paper" Pizza
Directly from the Florentine tradition, the original pizza prepared as thin as a paper sheet. A revival of italian taste, not to be missed!